The times have changed. There's more to Social Media Marketing than posting a couple times a day on Facebook and Twitter. It requires time and dedication to develop your brand, engage your customers, and generate sales.
What is social media?
Social media allows for companies to connect with their customers in a way that was not previously possible. It is becoming increasingly important for businesses to make sure they have an active social media presence, as well as for individuals looking to market themselves or their business.
Why Social Media Marketing Is Important?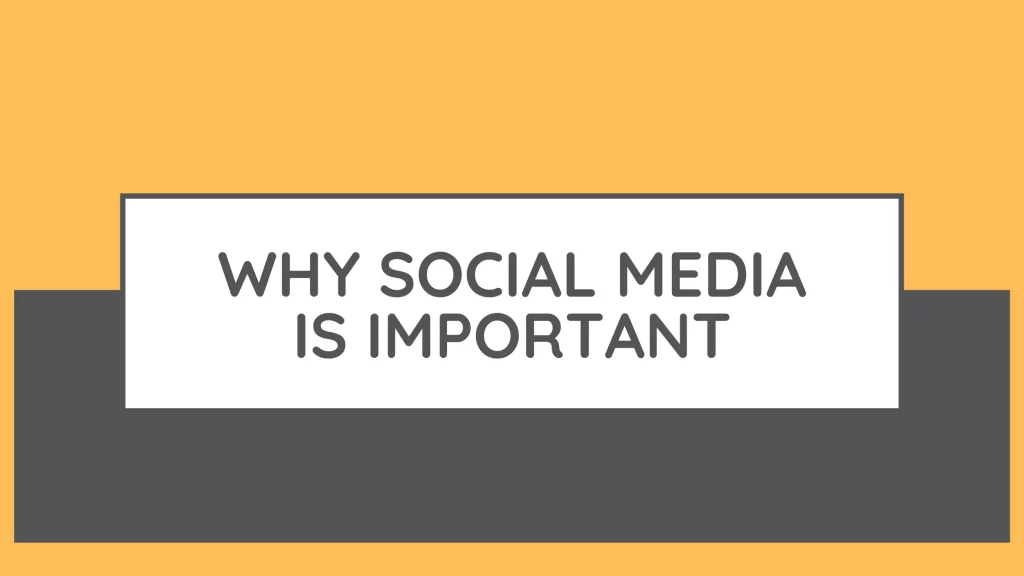 Social media has become an essential part of any business marketing strategy. In this article I will explain why social media marketing is important and how it works.
The Need for Social Media Marketing
Many people don't realize the power of social media. A few years ago, if you wanted to promote your business, you would use television commercials or magazine ads. But today that's not enough. If you want to be noticed, you need to be active on social networks. And if you want your message to reach a lot of people, you need to know how to properly use these networks. For example, according to studies conducted by Pew Research Center, the number of Twitter users in the United States is expected to reach 70 million by 2018. This is why it's important to know how to properly use social media and promote your business.
You can build your own online store and promote it. But it looks somehow difficult to understand, right?
Let's begin our main section, Social Media Marketing How Does It Work?
How Does It Work?
If you try it to understand the basics you will have the full understanding!
Firstly, you need online account whether is Facebook, Instagram, Twitter or TikTok.
Advertising in these platforms requires some cash and basic knowledge how to create successful advertising campaign. These platforms have a lot of audience in their pool, so in order to take advantage from that pool of customers, you need to pay some cash and they will deliver your ads campaign.
Let's examine some of them:
Facebook Marketing
Facebook has a daily active user base of 1.56 billion people. Let's put this in context. That's about 5 times the population of the United States and 20% of the world's population… and it's still going up
Consider the social influence that Facebook may provide in terms of peer effects, ecommerce, referrals, customer relationships, reputation, brand recognition, and much more (let alone, in combination with other social media platforms you market through).
Instagram Marketing
Now we come across at Instagram and it is the practice of leveraging the social media platform to raise brand awareness and promote new items. Instagram allows you to personalize your brand and communicate with your fans. It's a terrific avenue for innovators and enterprises trying to expand organically, with over one billion active users.
Instagram is one of the most popular social media platforms in the world, with over one billion monthly active users. Just imagine how many potential customer you'll get from that. Crazy!!.. Right
TikTok Marketing
The process of using TikTok to advertise a brand, product, or service is known as TikTok marketing. Influencer marketing, TikTok advertising, and developing organic viral content are just a few examples. Businesses can benefit from TikTok marketing in the following ways: Increase brand awareness. Create active communities. Also TikTok has 1 billion monthly active users (MAU's). Out of 4.8 billion internet users worldwide, 20.83% use TikTok.
Conclusion
Conclusion: Social media can be a great way to expand your business and increase traffic to your website. If you're looking for more information on how it works or how you can get started, please follow our social media pages or visit our blog today!